Discover PuraSteel™
The Future of Cookware Material
Introducing PuraSteel™, a revolutionary blend of strength, purity, and performance. Crafted with precision, it's the heart of Hesslebach's commitment to bringing you the world's healthiest and safest cookware.
The Metallurgical Marvel
The Science Behind PuraSteel™
PuraSteel™ isn't just another metal; it's a meticulously engineered alloy designed for the modern kitchen. By fusing the best properties of stainless steel with our proprietary techniques, we've created a material that stands the test of time, heat, and rigorous use.
Why PuraSteel™ Stands Out
From its unparalleled heat retention to its resistance against rust and corrosion, PuraSteel™ offers a myriad of benefits that make it the ultimate choice for discerning chefs and home cooks alike.
Hesslebach
Crafted for Health, Built to Last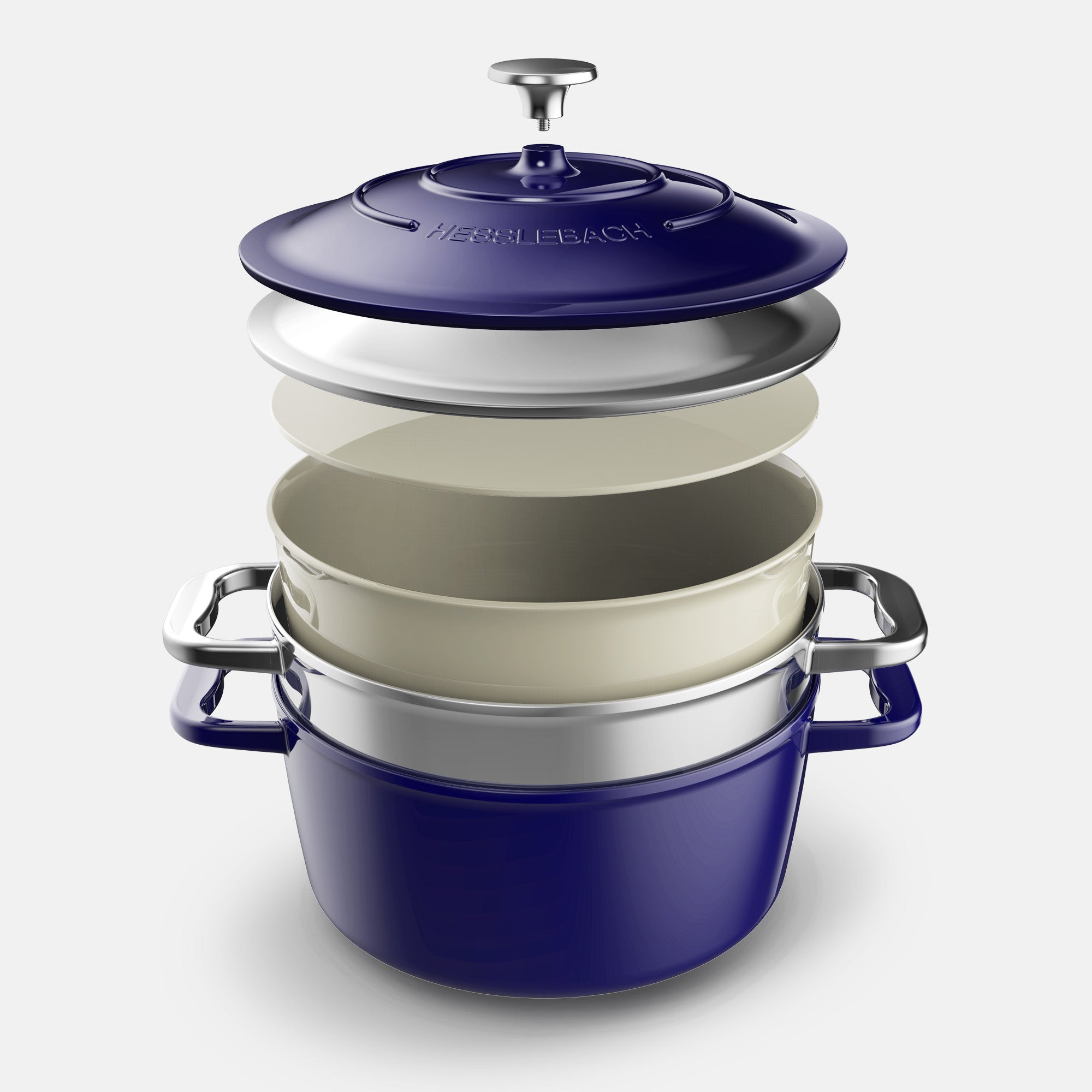 Unibody Construction
Experience the PuraSteel™ Difference
All Hesselbach cookware is unibody, all PuraSteel™ construction. Our unique alloy is safer than 316 stainless steel, featuring non-toxic, long-lasting, durable characterisitcs. Of course, lab tested for its safety.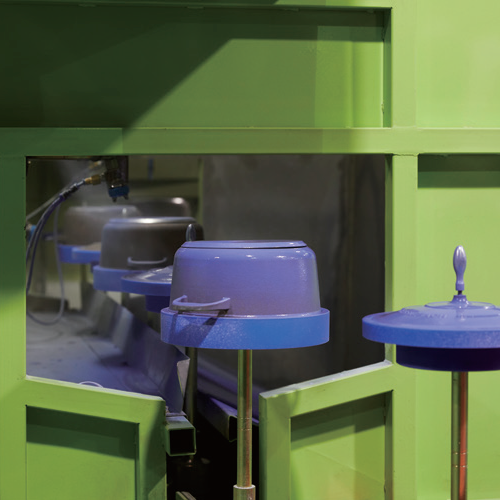 Using 23 Natural Rocks
3 Coats of PuraCotta™
Beautiful. Built to last. 3 coats of ceramic coating fused into the external body. Extremely resistant to rusting and chipping.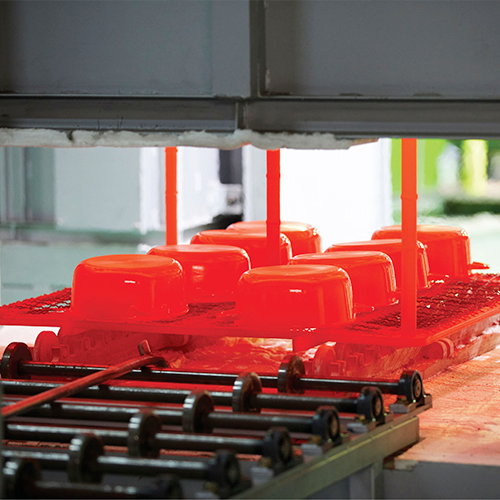 Fusing Technology
Baked in 800°C 1500°F
Baked in extreme heat, it creates a super strong, smooth ceramic coating all over. Rest assured for oven-safety up to 800°C 1500°F.
The coating inside and out will lasts the lifetime, resistant to rust, stain and chip.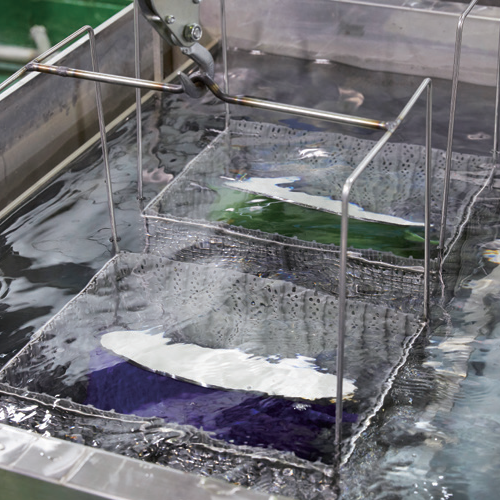 Ultrasonic Cleaning
Ready out of box
Ultrasonic cleaning uses high-frequency, high-intensity sound waves in a liquid to facilitate or enhance the removal of unwanted contaminants from surfaces submerged in an ultrasonically activated liquid. So you can start cooking right away. Peace-of-mind there.
Comparing PuraSteel™: A League of Its Own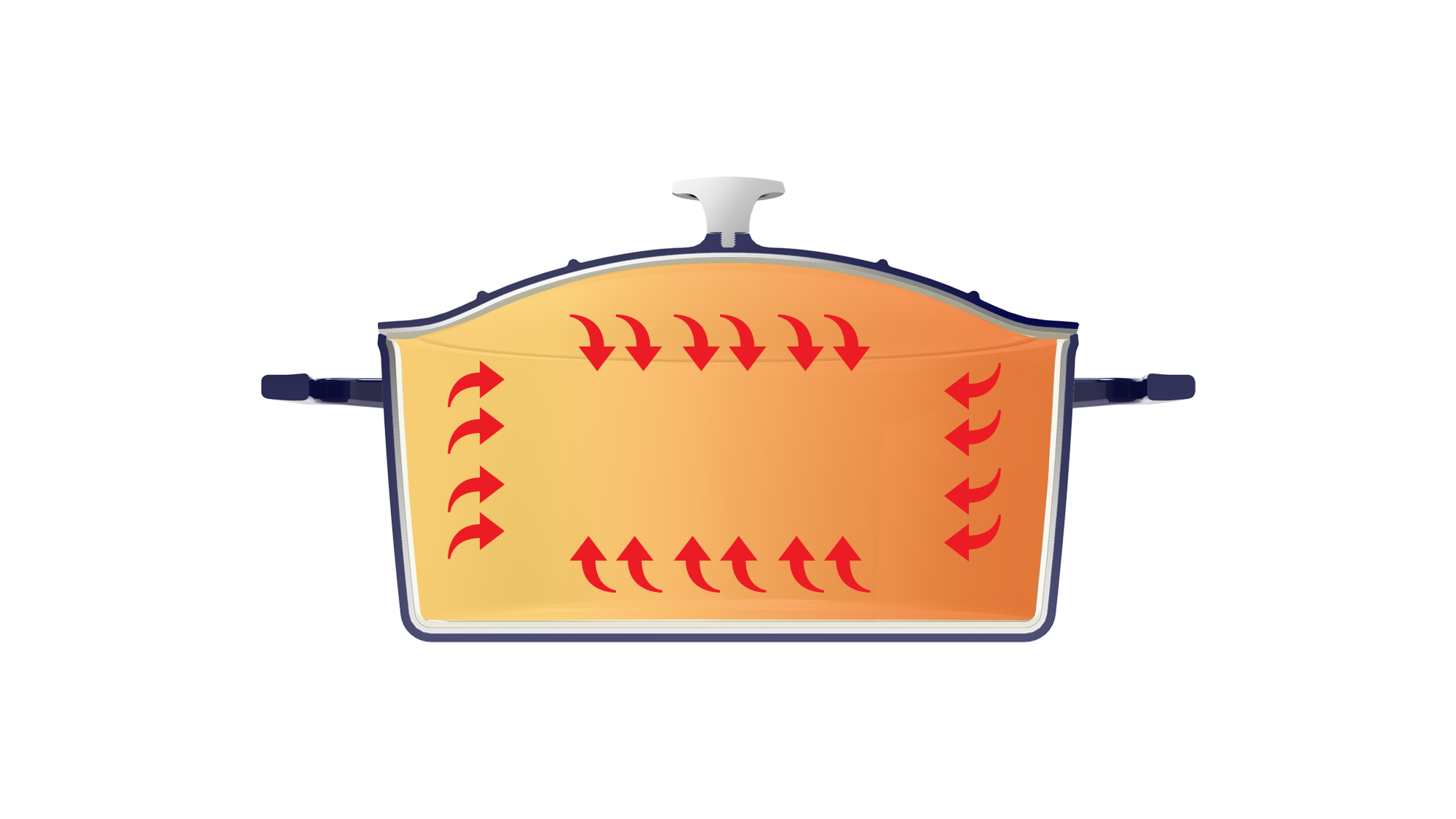 Excellent Temperature Control
Features exceptional heat distribution and retention, cooking the ingredients thoroughly and evenly.
Compatible with all heat sources: Gas, Electric, Halogen, Ceramic, Induction, Oven, Broiler.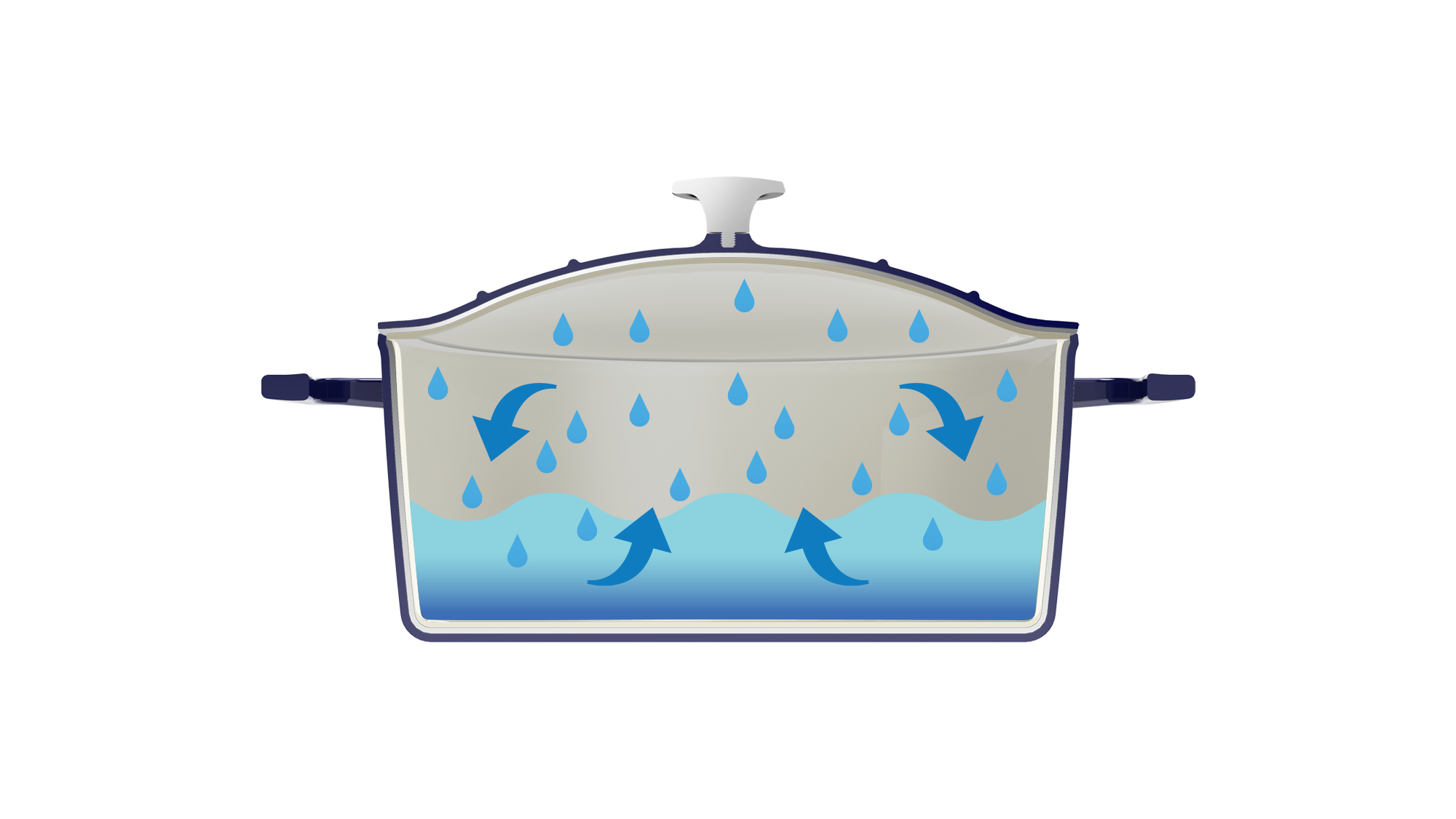 Complete Moisture Control
With a heavy weight, tight-fitting lid that locks in moisture and flavor. The lid has no screws inside; therefore, it's compelety clean and safe for simmering, basting, and slow-cooking.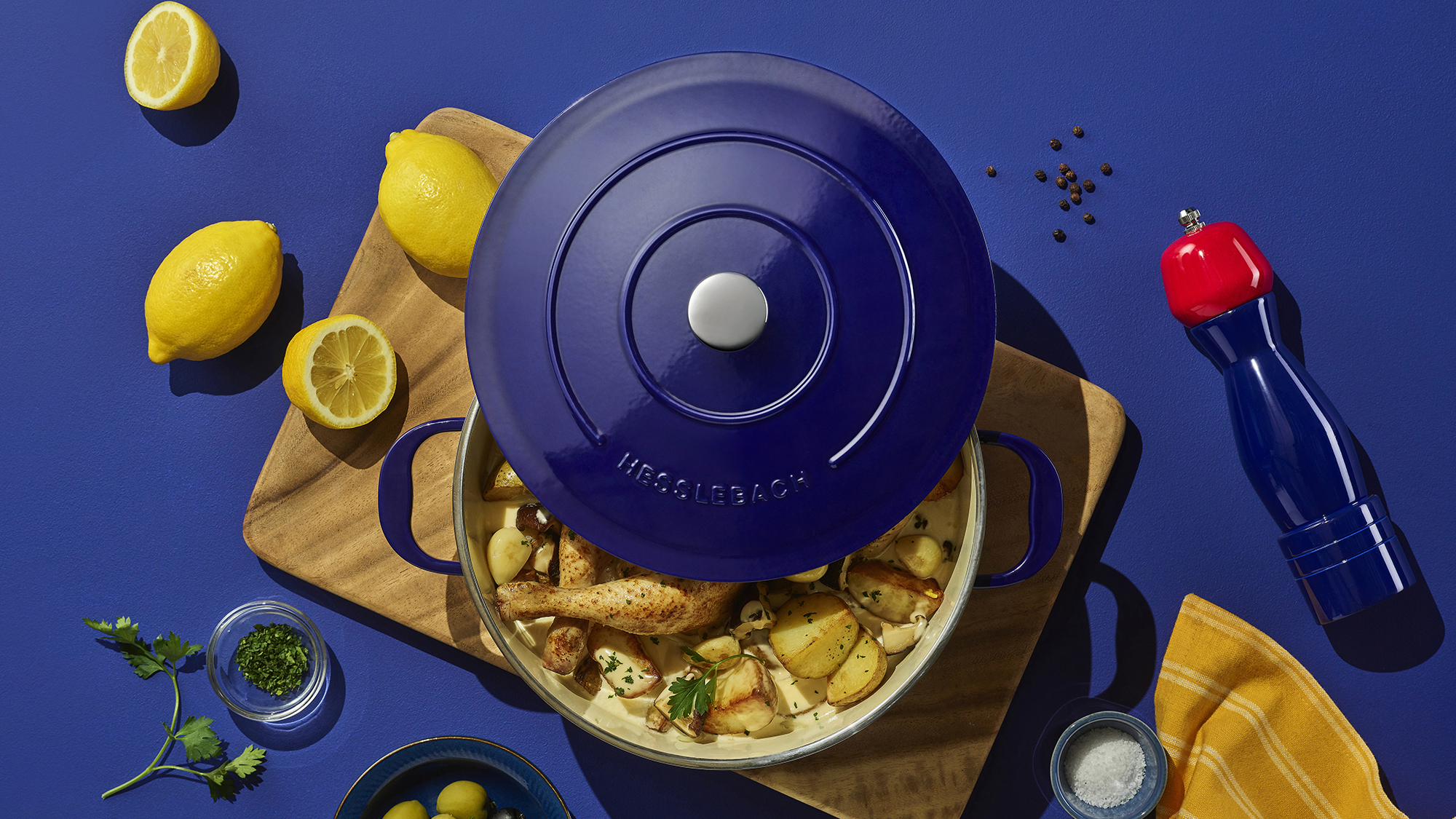 Beauty that Lasts
Hesslebach's durable cookware are endlessly versatile for all cooking levels and styles. It can go from stovetop to oven without missing a beat, as they excel at retaining and distributing heat. Plus, they're gorgeous, so much so they often earn a permanent spot on the stovetop.
Comparison
The industry-leading "CAST IRON POTS" vs. new-born "HESSLEBACH PuraSteel™ POTS"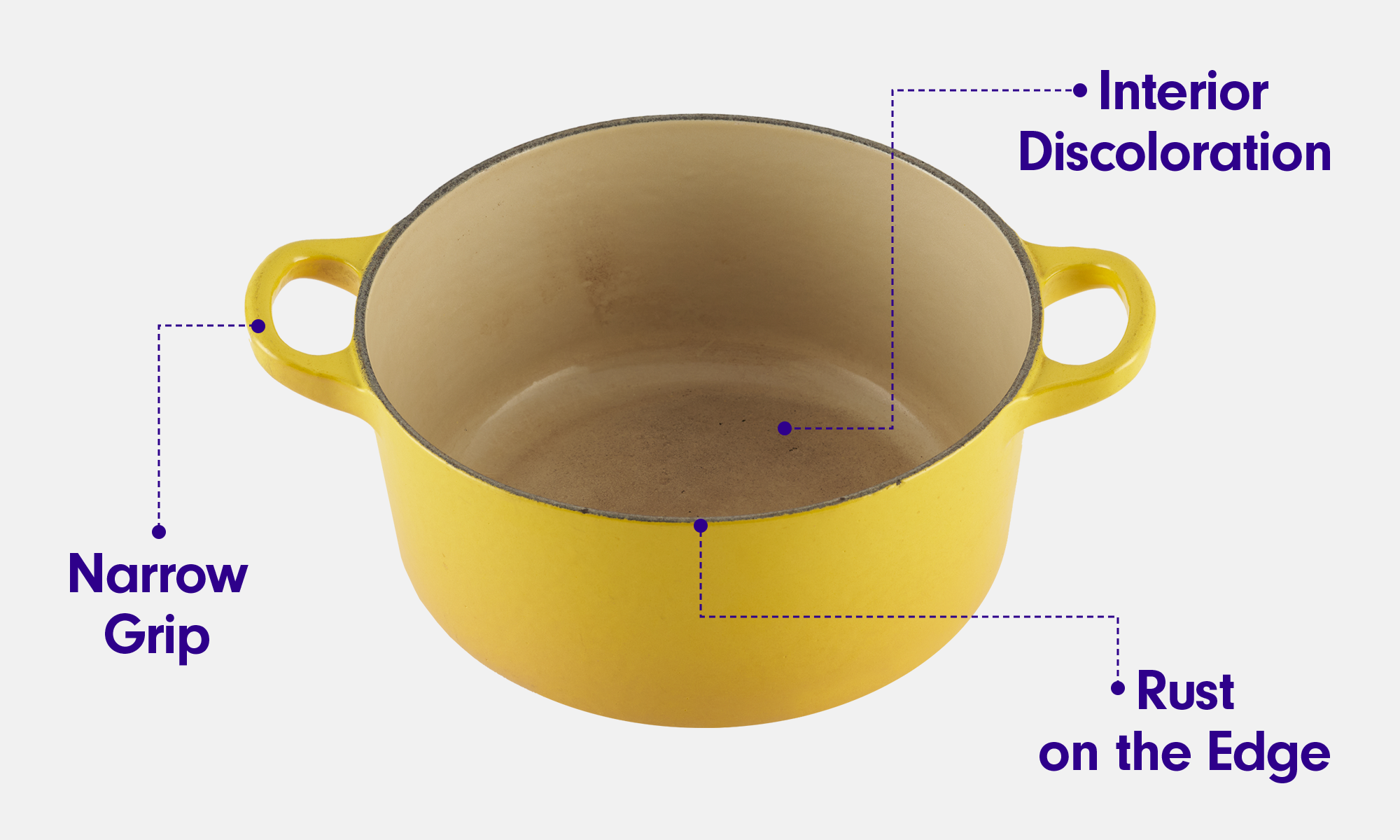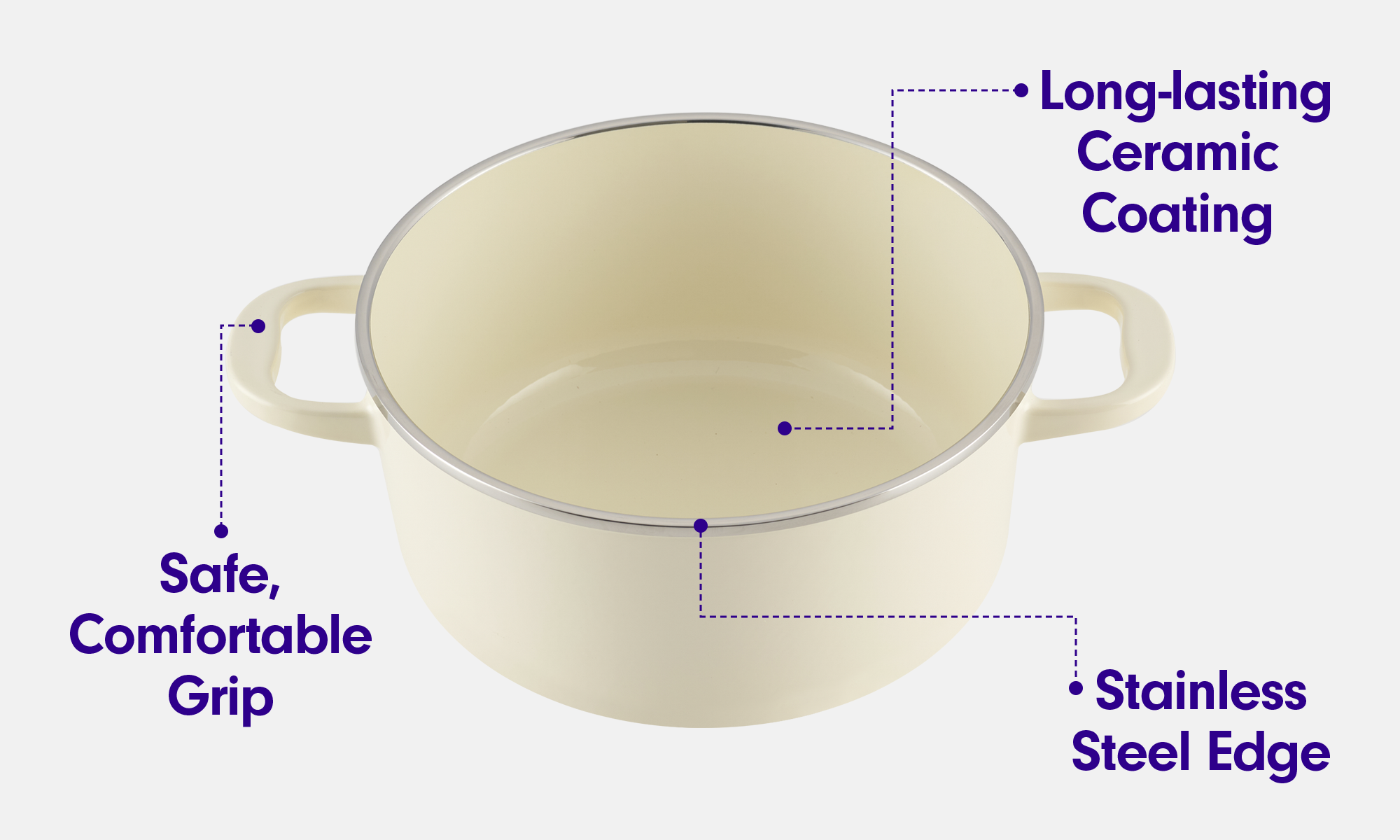 Get the healthy cooking experience of PuraSteel™ - free from seasoning, rusting, and chipping.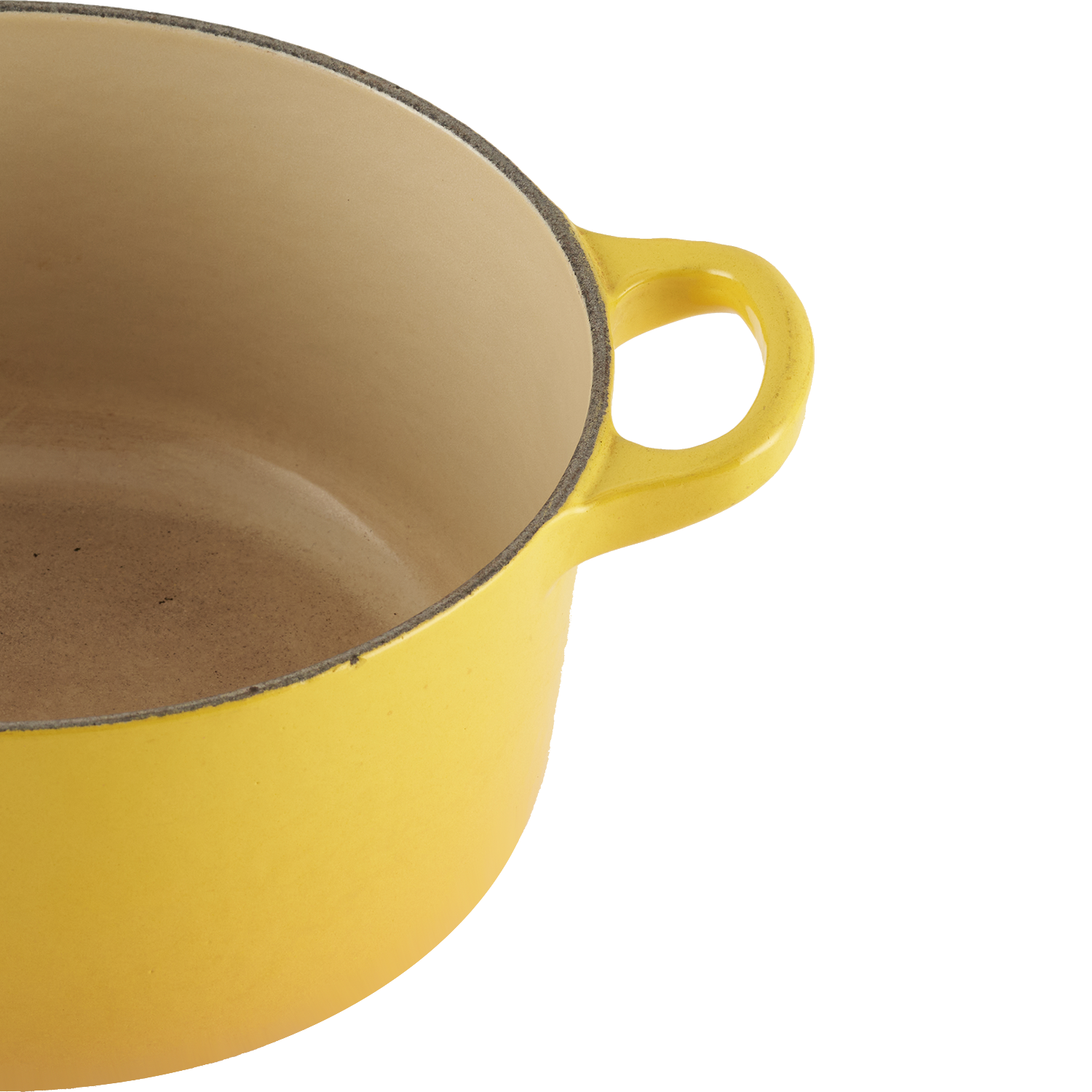 We Fixed All Common Problems with Cast-Iron Cookware
We love our cast iron pots and pans, but it's just too difficult to maintain them. They often get rusty, stained, sticky, cracked, and chipped. That's why they need to be seasoned and re-seasoned frequently.
With PuraSteel™, enjoy the benefits without the maintenance hassles.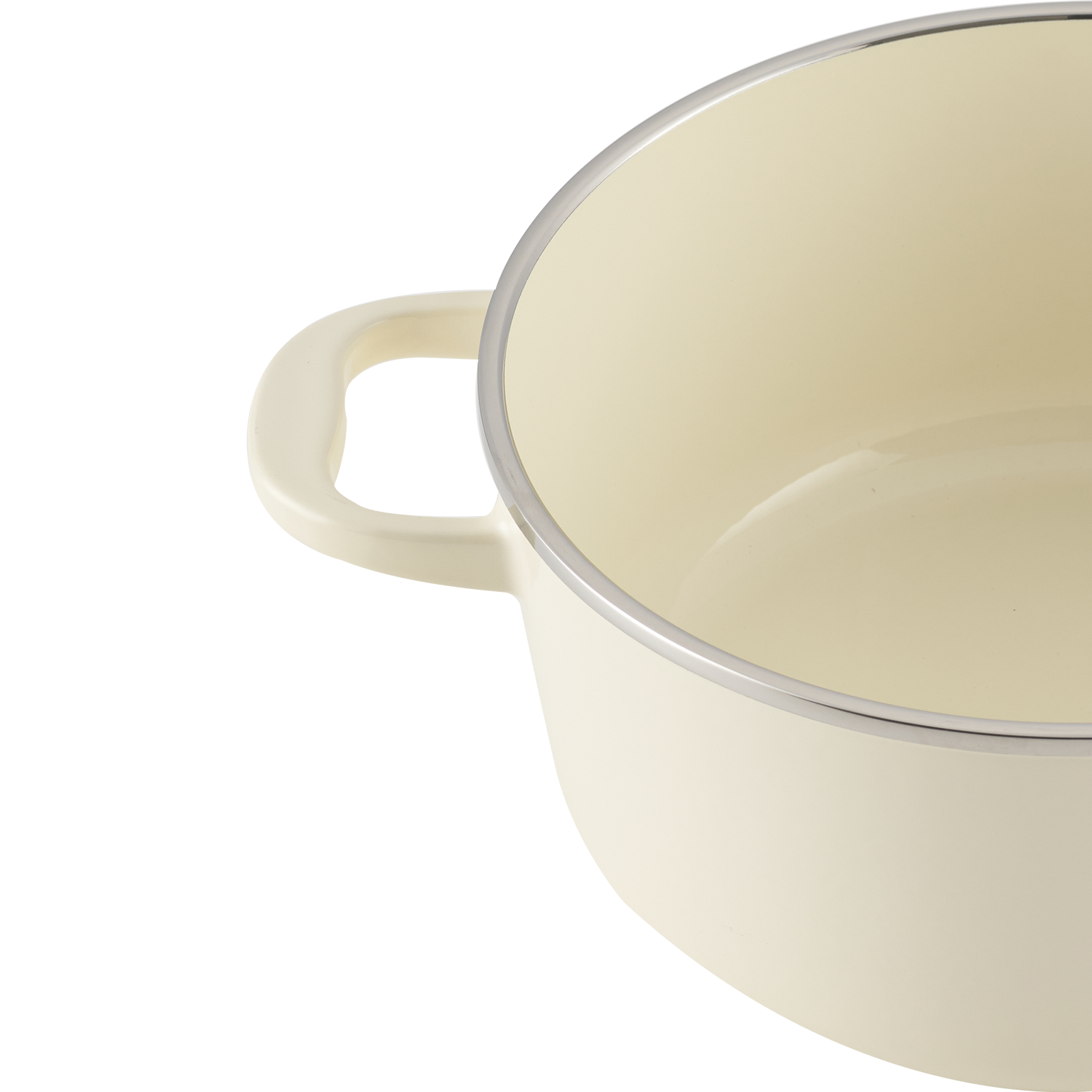 The Safest Cookware Ever
Hesslebach cookware uses higher grade than SUS316 stainless steel alloy.
With your safety and health in mind, our cookware is versatile, durable, long-lasting, and not susceptible to rust or corrosion.
Plus, heavy metals (Cd, Pb, Ni) would not leach out unlike cheap cast irons and stainless steel pots.
Your Safety & Healthy in Mind
Hesslebach takes your safety very seriosuly. That's why we took this matter to the next level.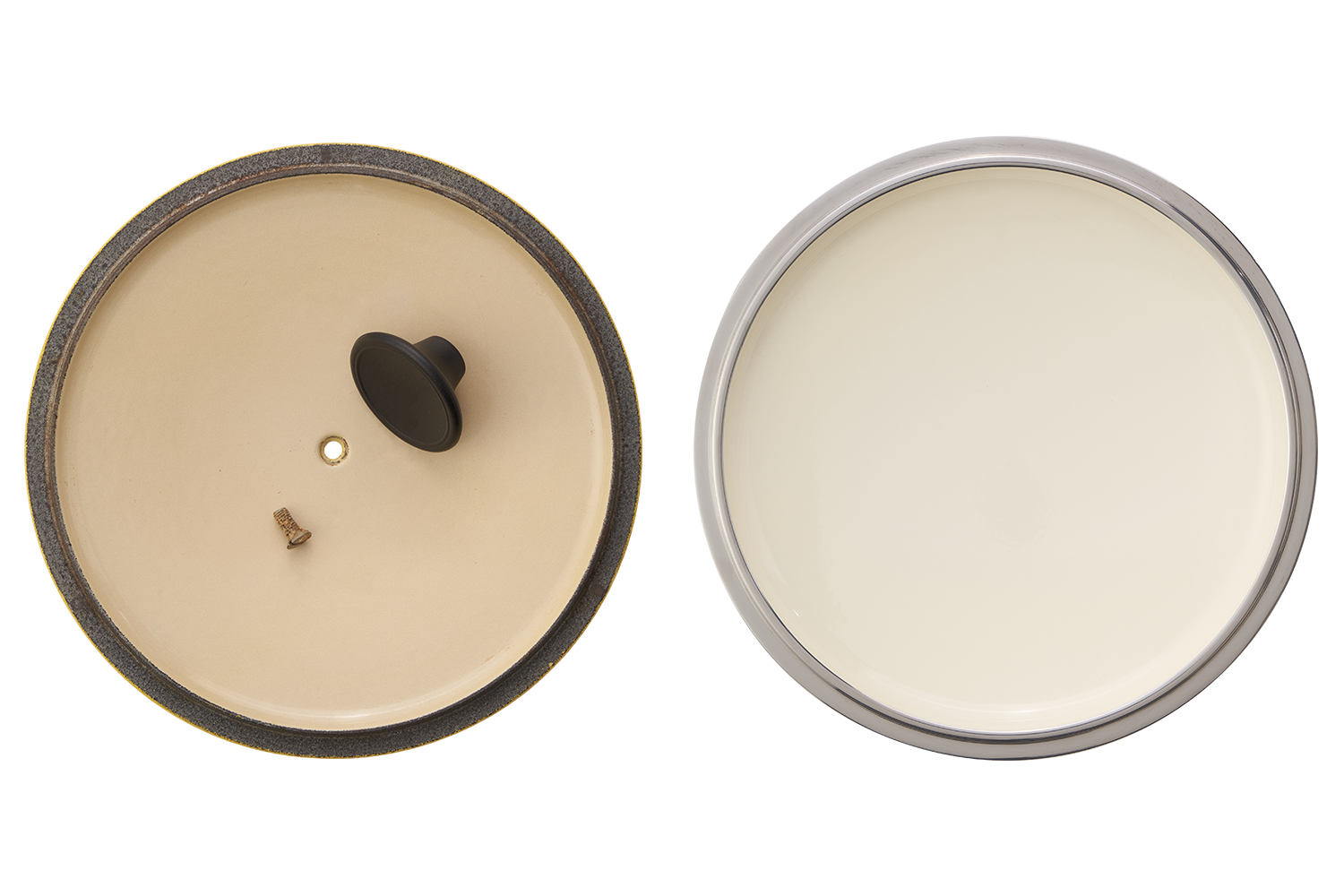 Free from Rusty Screws
Rust on the underside of your pot lids can go a long way, creating metal flavors and health concerns. Hesselbach eliminates the screws on the lid. Problem solved.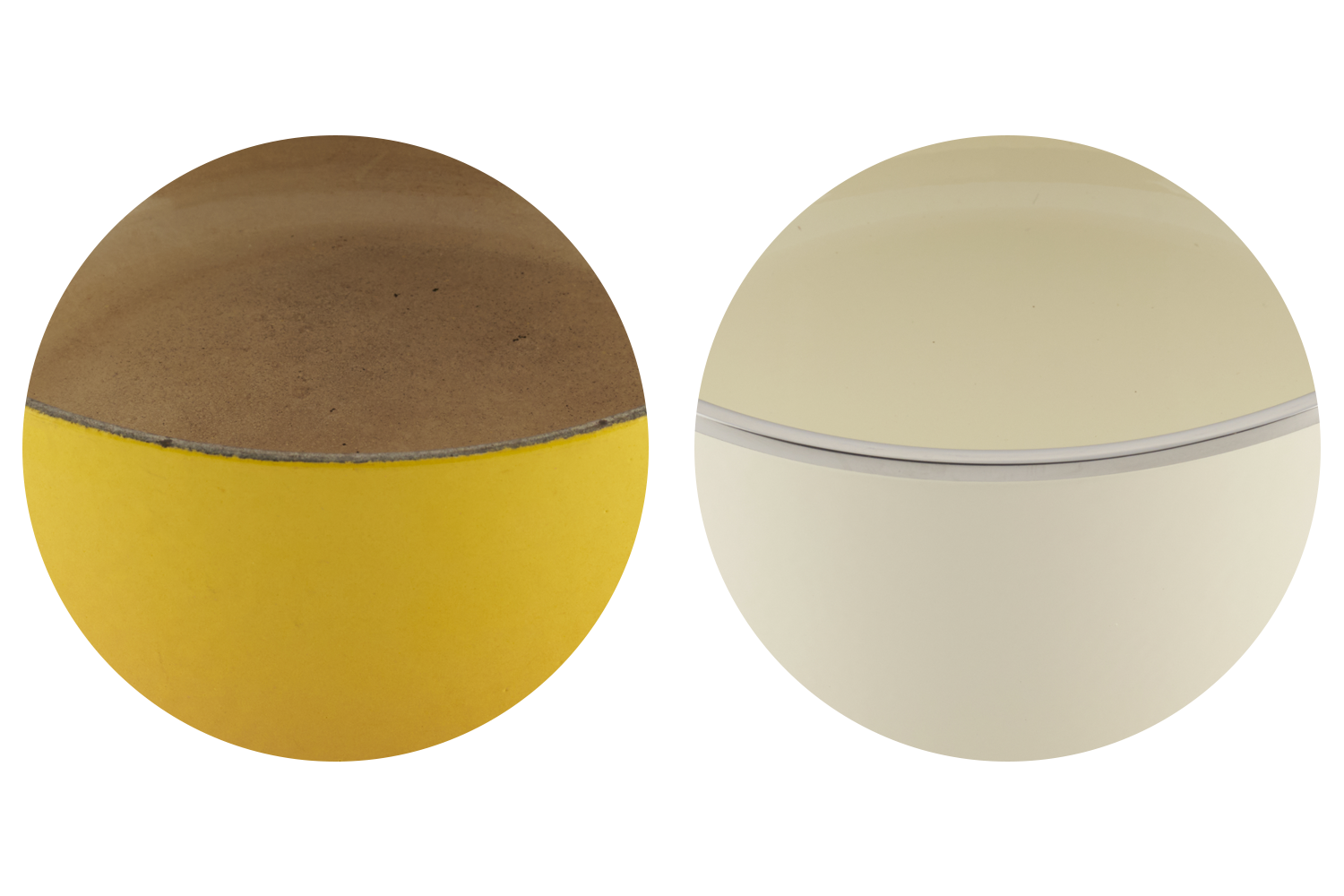 Free from Rusty Corners and Edges
Most dutch ovens ship with un-coated edges and rims, requring frequent seasoning and care. Hesselbach, being cast stainless steel, never rusts and never requries seasoning oils.