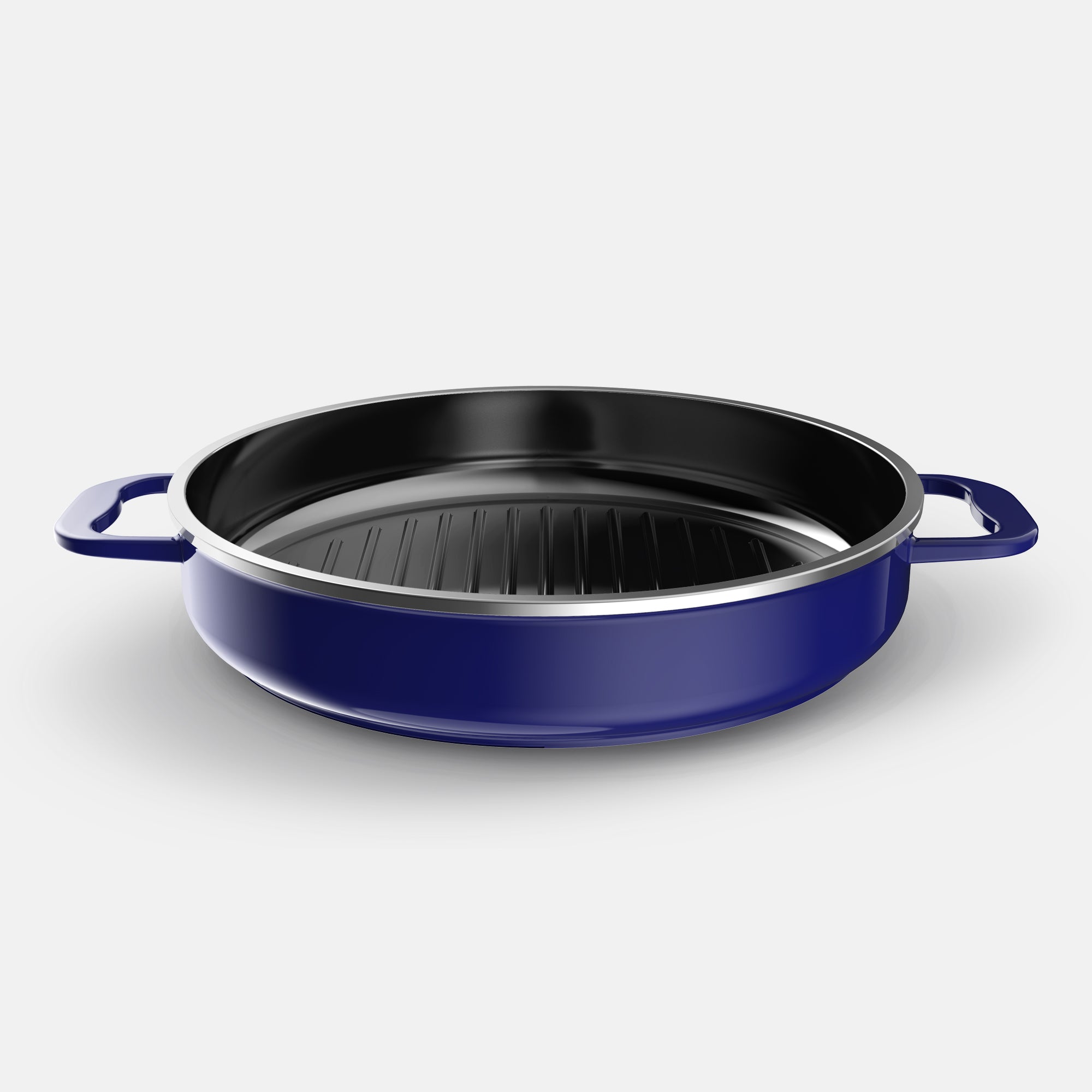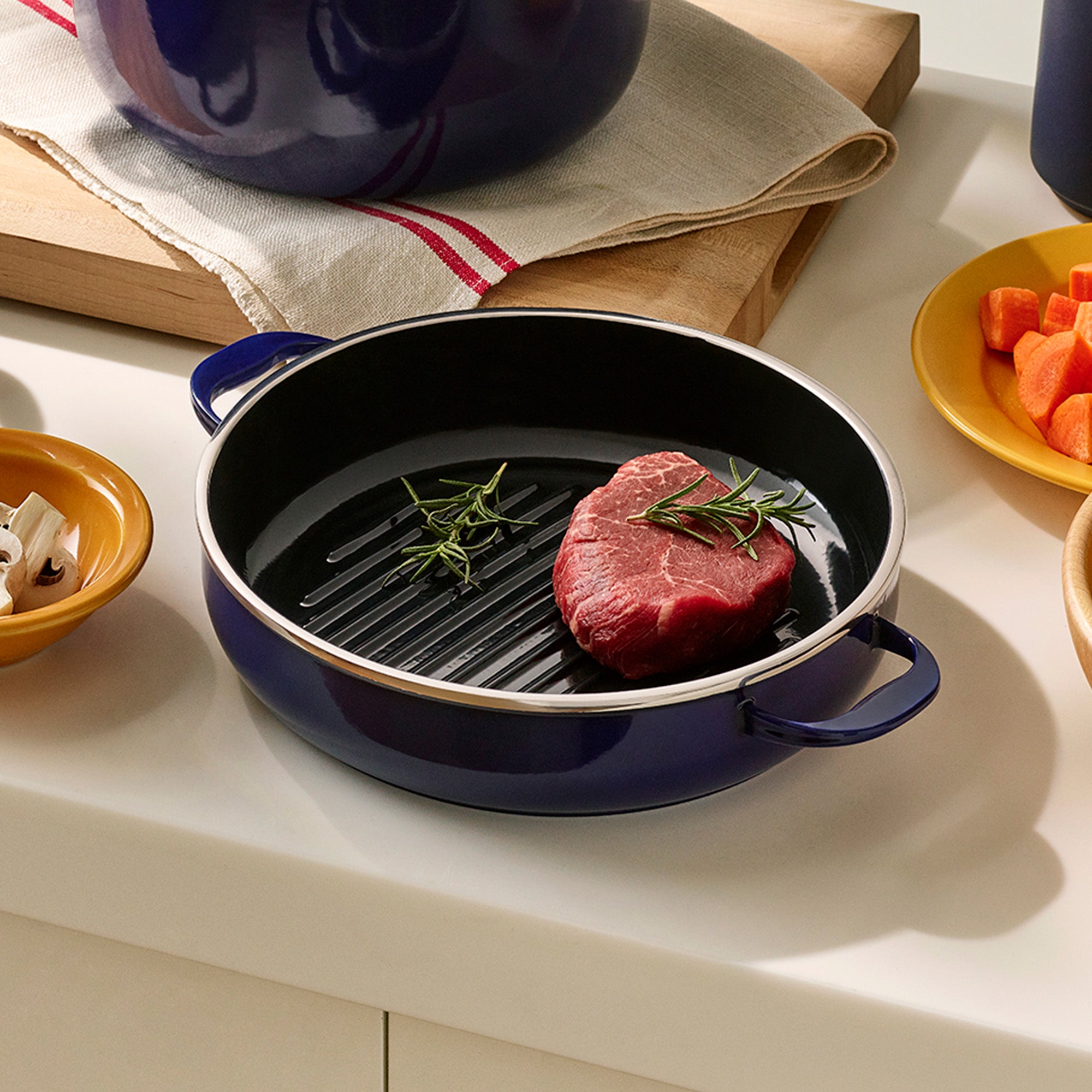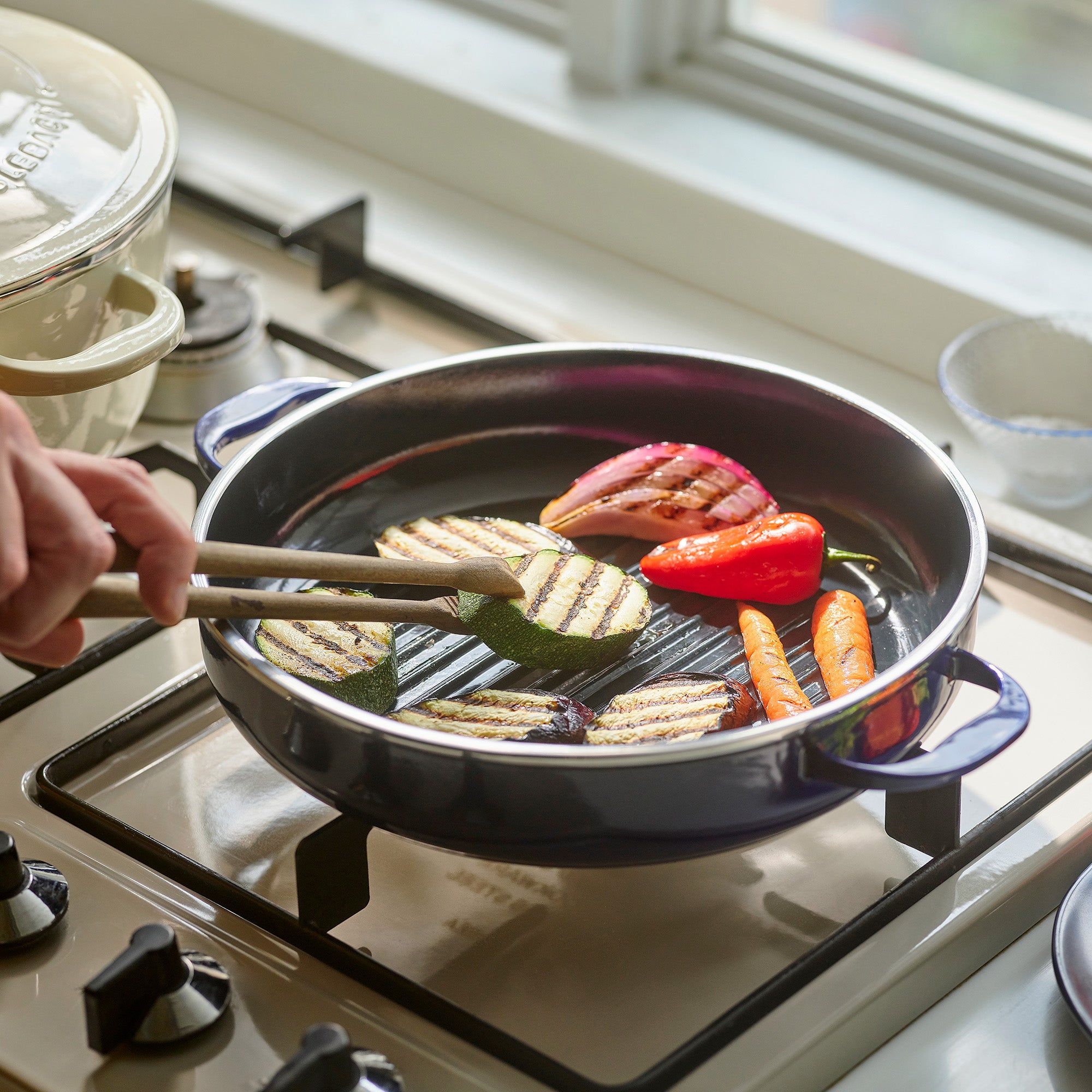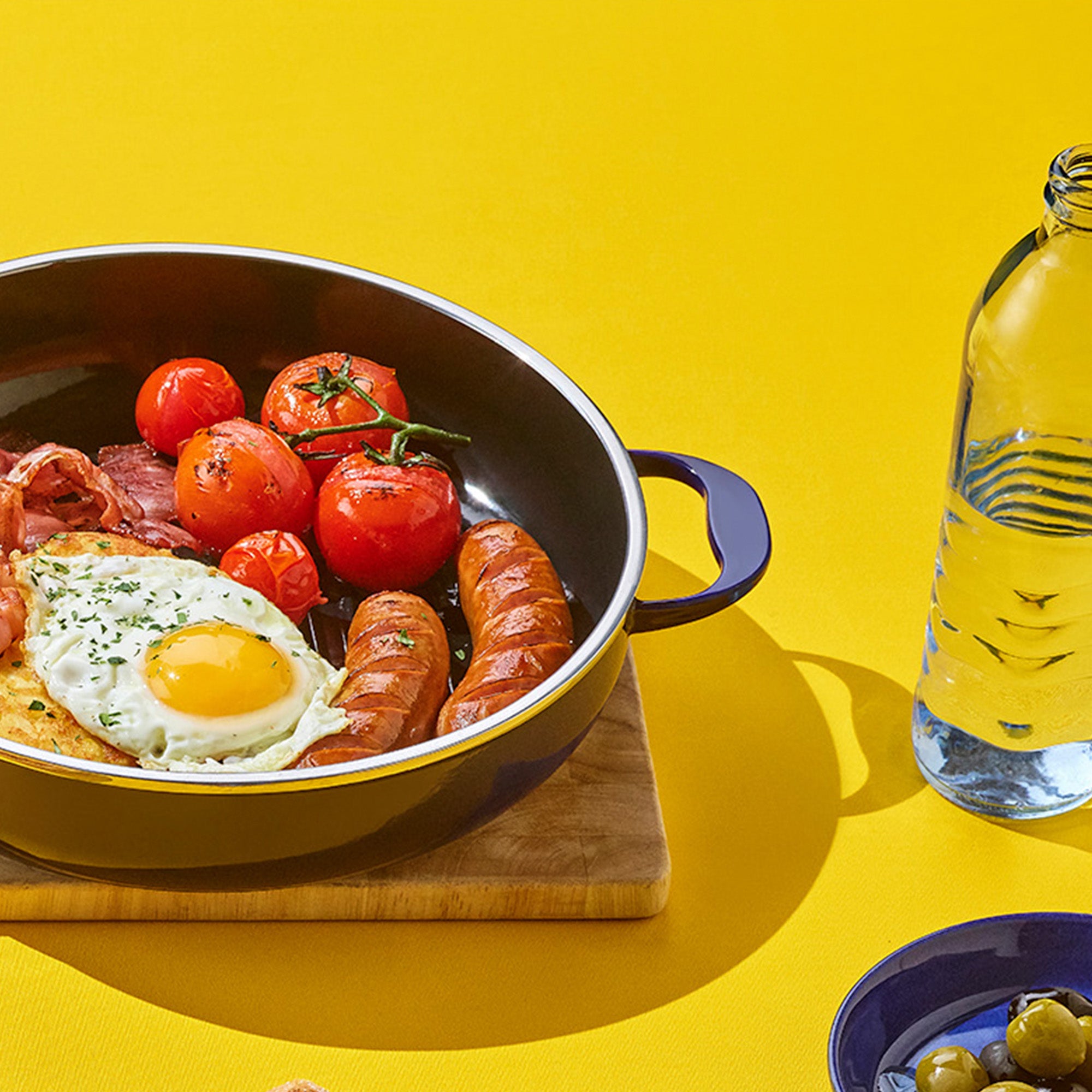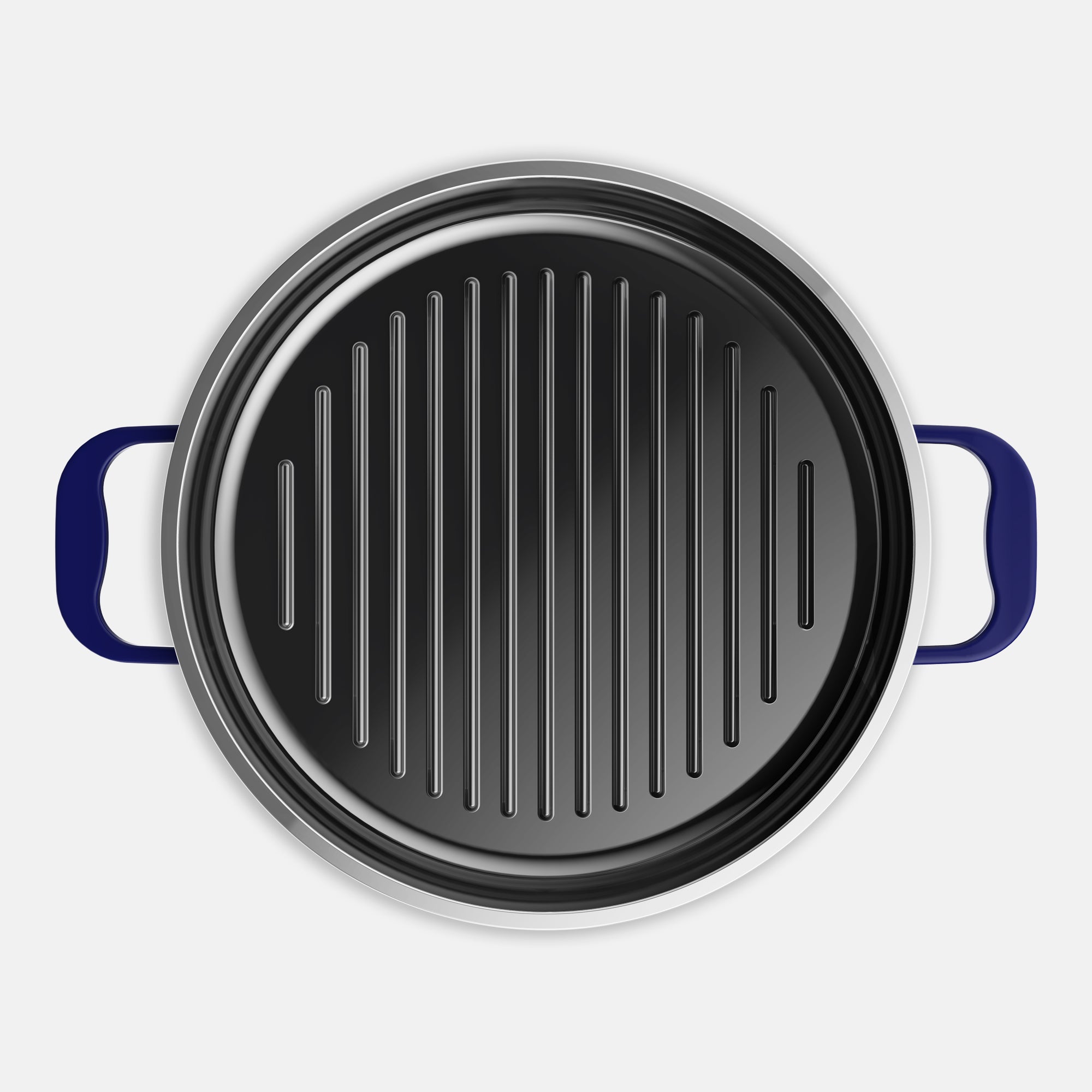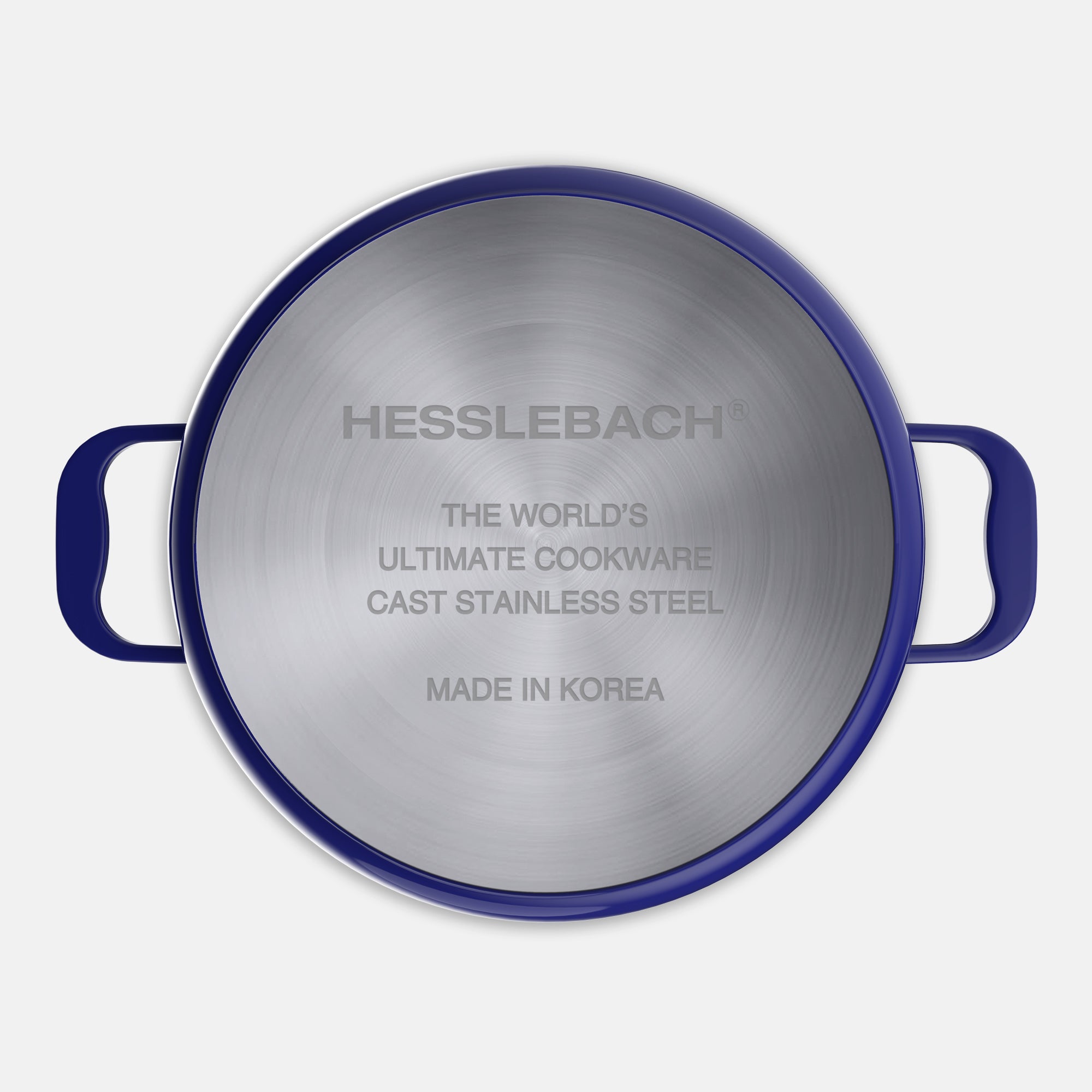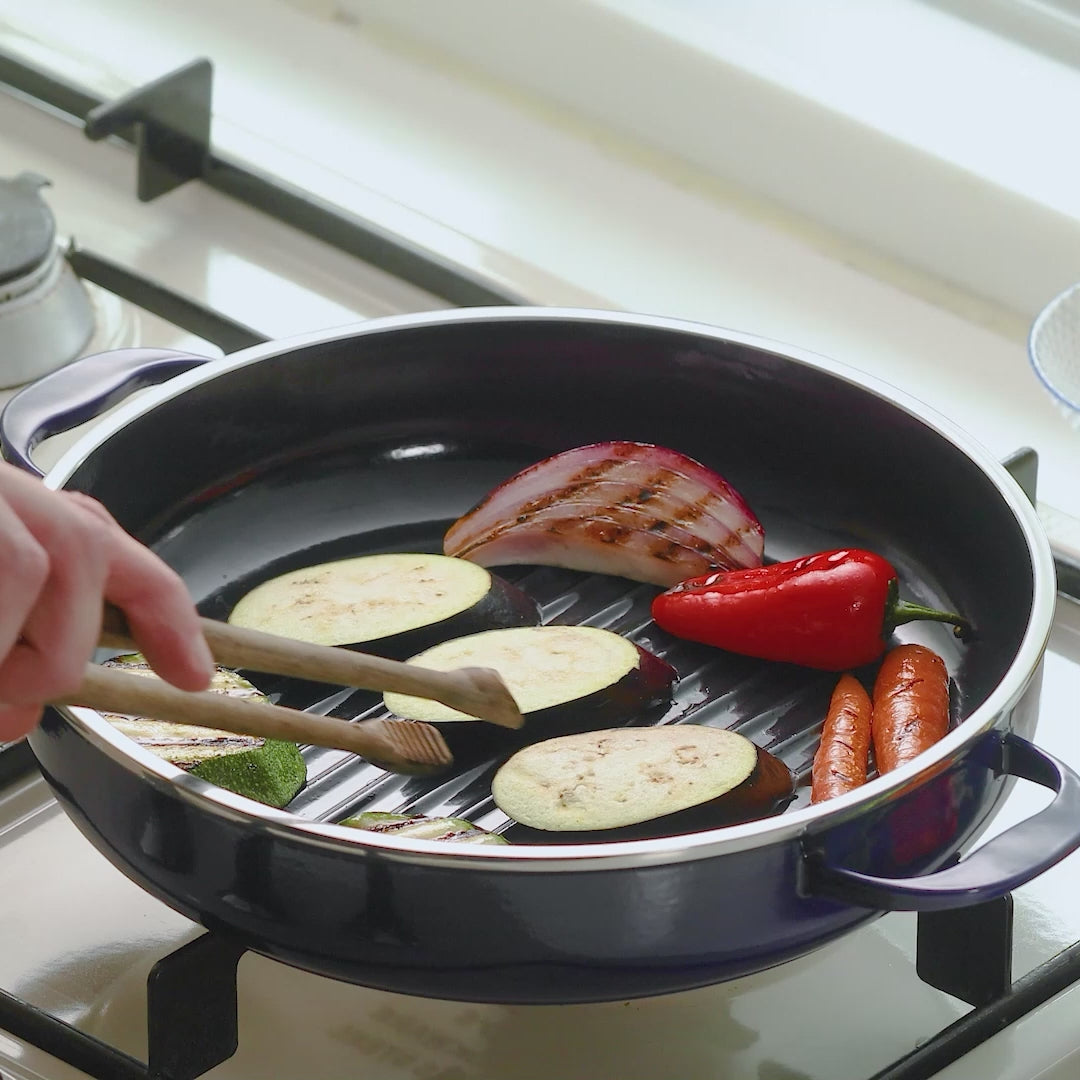 Grill Pan
---

Meet the Hesslebach Grill Pan, where top-notch cooking meets safety and style.
Exceptional Heat Retention: Cook meals evenly every time.
Non-Toxic Materials: Made with PuraSteel™ and coated with PuraCotta™ for safe, worry-free cooking.
Versatile Use: Compatible with all heat sources, including induction.
Elegant Serving: Sleek design transitions effortlessly from cooking to serving.
Easy Maintenance: Non-stick, easy-to-clean surface for hassle-free upkeep.
Easy Cleaning: Dishwasher Safe
Made in Korea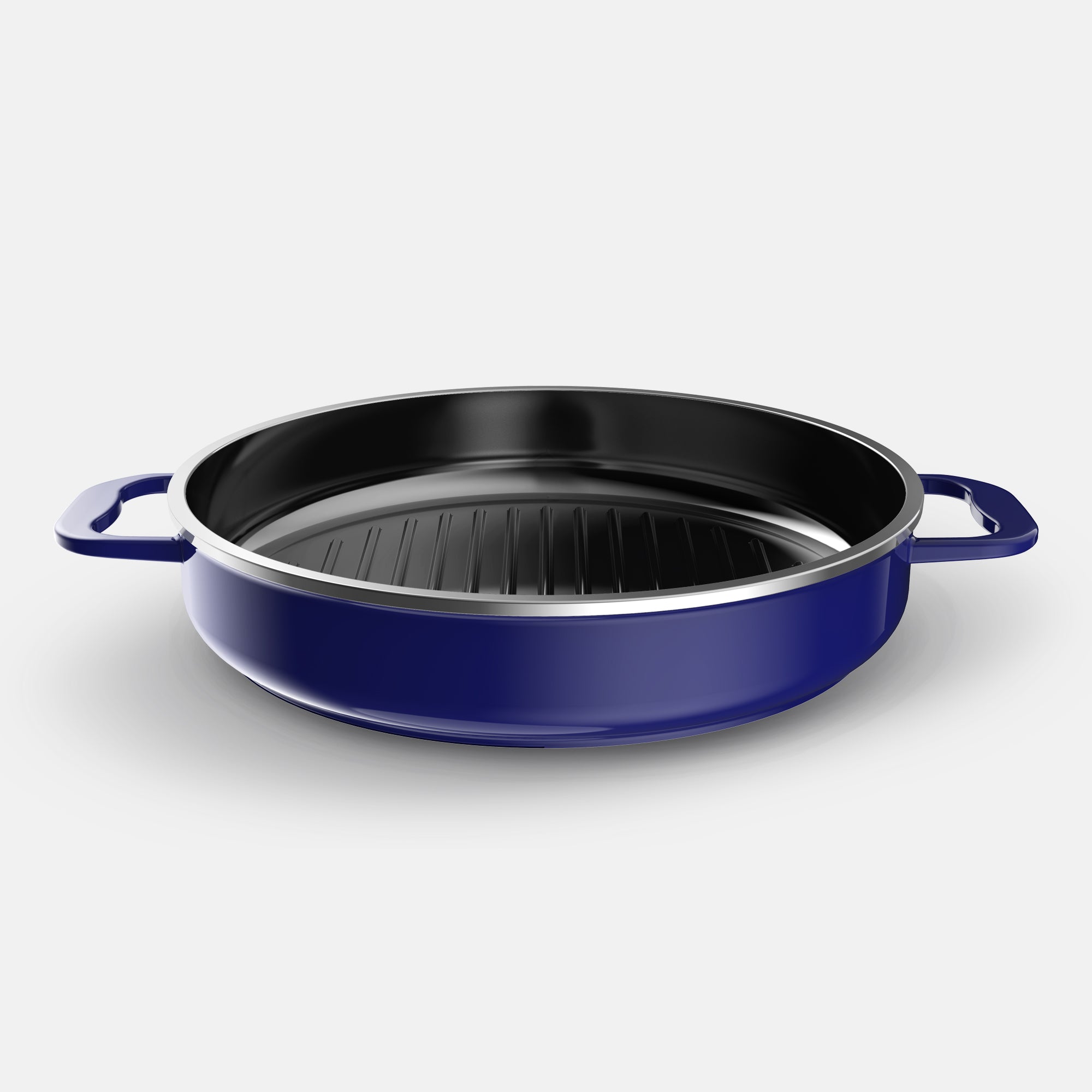 Hesslebach vs. The Rest: The Ultimate Cookware Showdown
Compare the unmatched benefits of Hesslebach with traditional cookware. See why PuraSteel™ and PuraCotta™ make us the top choice for health-conscious chefs everywhere.
HESSLEBACH® with PuraSteel
Cast Iron
Stainless Steel
Teflon
Non-Toxic Material

PuraSteel® - Free of Heavy Metals (Pb, Cd, Ar, etc)? Is it safe for my family and the environment?

Non-Toxic Coating

PuraCotta® - Special Ceramic derived from 17 different natural rocks. Is it safe for my family and the environment?

Maintenance

Does it need to be seasoned?

Resistant to Chip & Rust

Does the material resist chipping, scratching, or rusting?

Cleaning

Can the pot be cleaned in a dishwasher?

Heat Conductivity

Does it heat up quickly and evenly

Heat Retention

Does it retain heat long enough after the heat source has been turned off.

Versatility

Can it be used on different types of stovetops, like gas, electric, or induction?
The Pinnacle of Pure Cooking
All our products are created with your HEALTH and SAFETY in mind.
Picture Perfect
This everyday pan is perfect for all kinds of grilling. With higher, straighter sides, it is safe, preventing splatters on the stovetop. Sear chicken breasts and vegetrables, fry bacon, and caramelize carrots.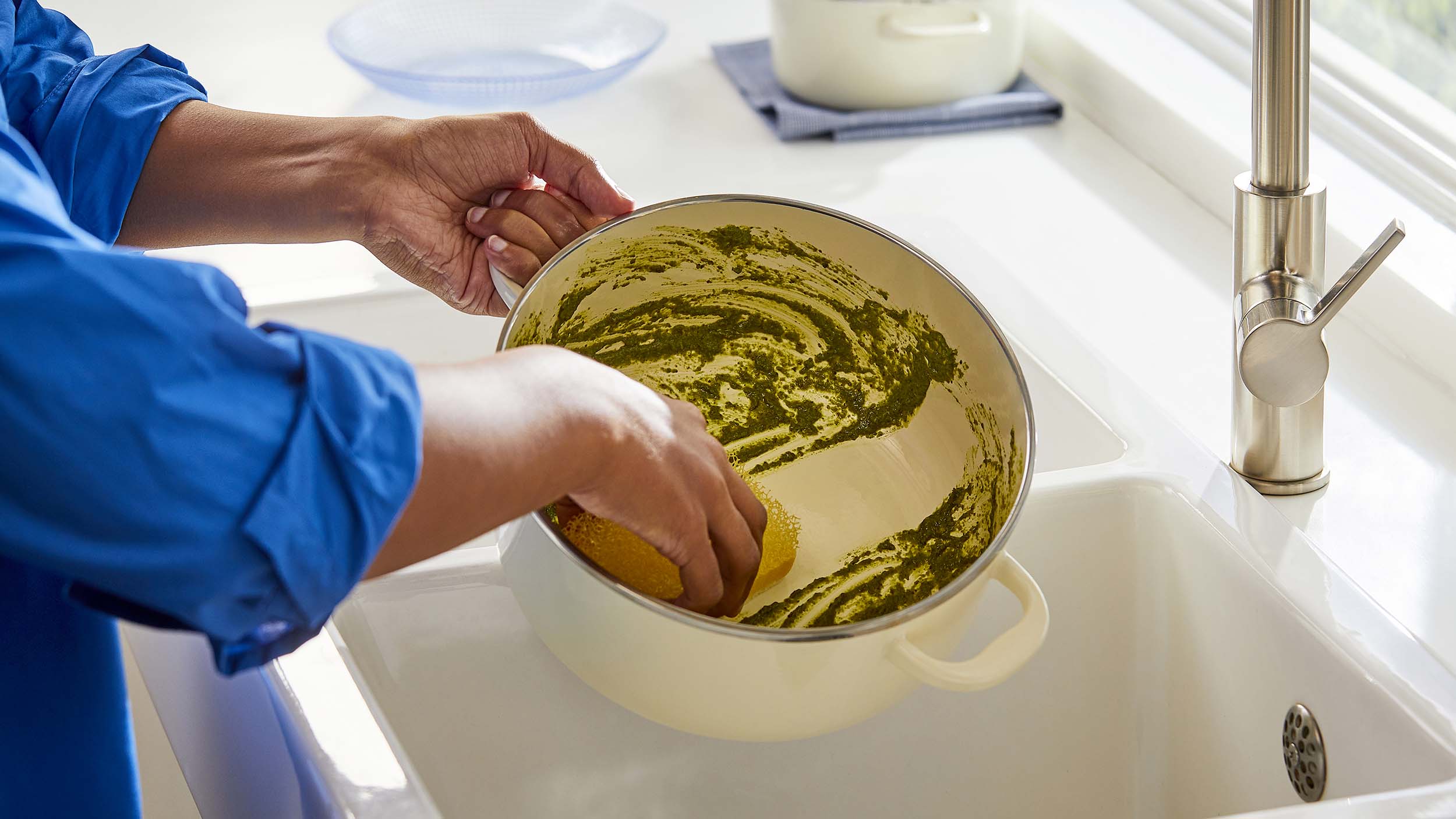 Easy Maintenance
Requires no seasoning.
The almost non-stick, premium ceramic finish allows for easy clean-up and quicker cooking. All you need to do even after cooking a messier meal is rinse with water or wipe out with a damp cloth. 
Dishwasher safe, most importantly.
Built to perfection
Click to how it's engineered.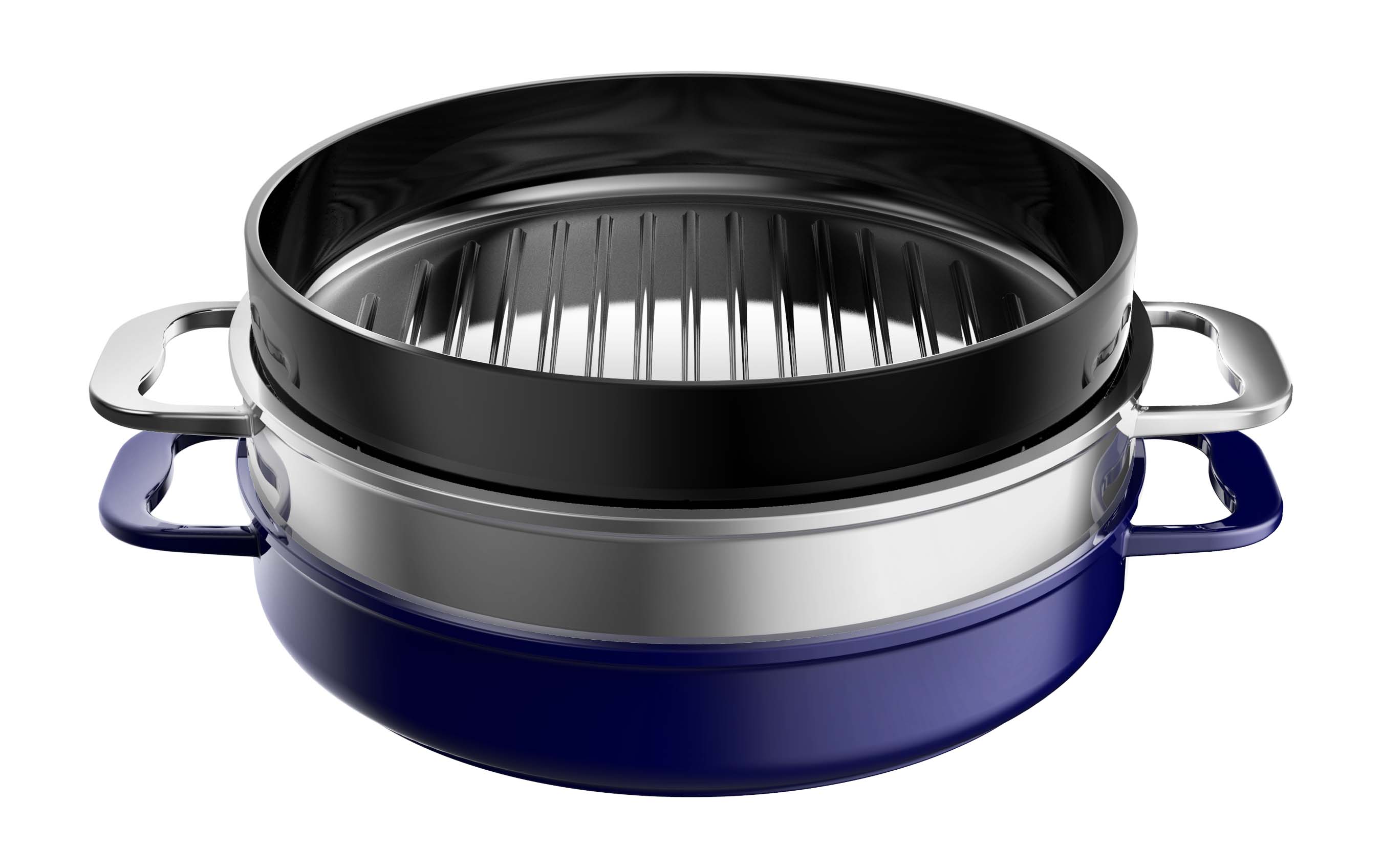 Ergonomic Handle
Being full-body cast staniless steel, Hesslebach is hefty. But this ergnomic handle eases your wrist and hand.
Ceramic Coated Cooking Surface
Non-toxic, eco-friendly, long-lasting, and safe cooking surfaces. Baked to high heat, rendering the quartz sand surface effectively non-stick.
Grilling Surfaces
Achieve inch-perfect grillmarks, featuring high ridges to drain excess fat without sacrificing the delicious flavour.
Cast Stainless Steel Construction
Completely from rust, stain, and chip, Hesslebach is the safest, healthiest cookware we've ever made.
Ceramic Coated Outside
Premium ceramic coating outside proetects from rust, stain, and chip. Also, it renders long-lasting, beautiful colors.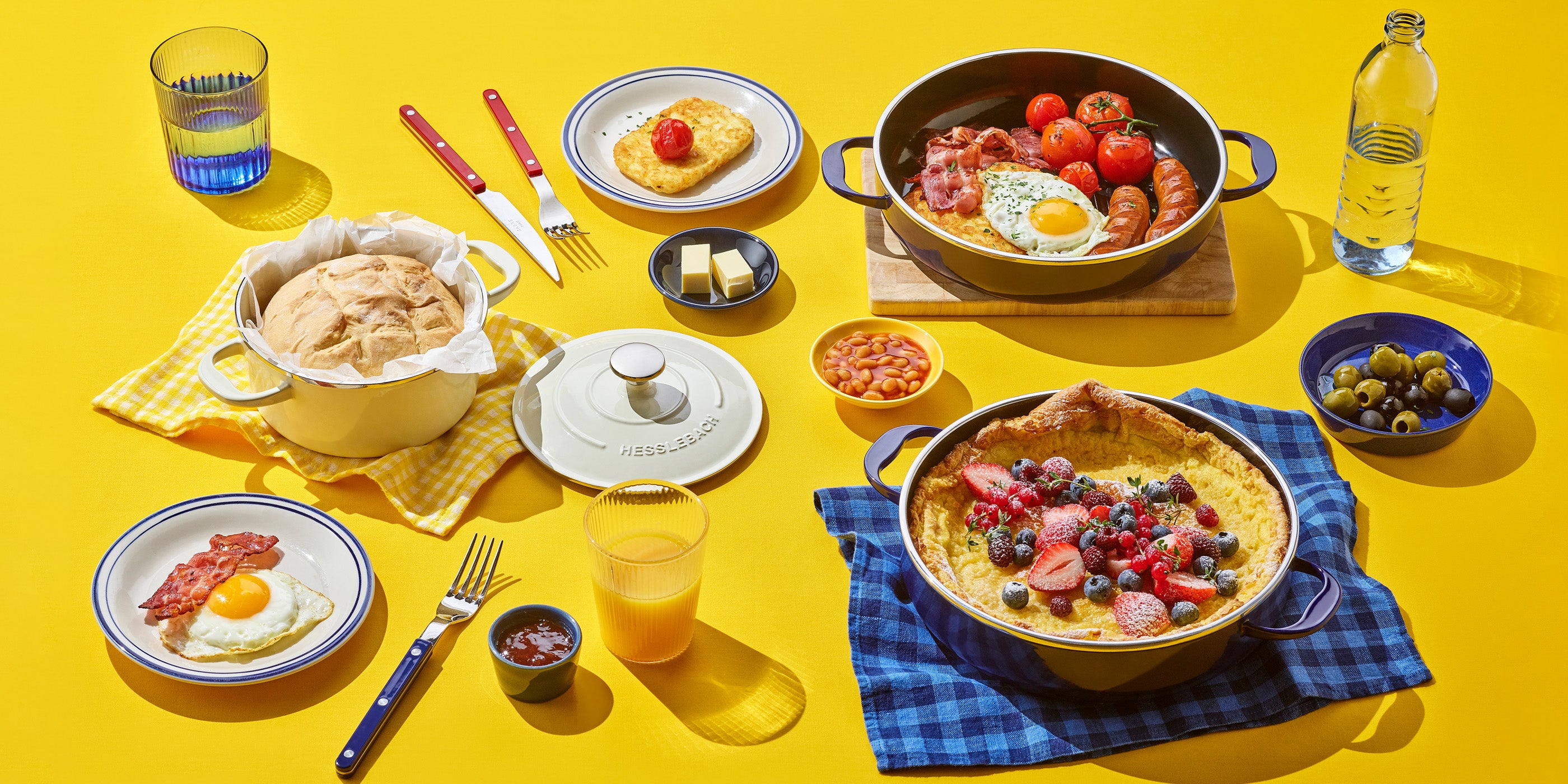 Ultimate Cookware
Hesslebach's Cast Stainless Steel cookware is completely from rust, stain, and chip. The safest, healthiest cookware we've ever made.
Shop now
This product is rated 4.9 of 5.0 stars.
It has received 140 reviews.
Hesslebach's grill pan has solved all my pan problems. It's easy to clean, retains heat well, and lasts forever!
This amazing grill pan not only sears meat perfectly, but it's also a breeze to cook and clean. Love it!
Hesslebach is a hidden gem! I can't believe more people aren't raving about it.
I stumbled upon this grill pan while searching for a quality cookware, and I'm amazed by its exceptional performance.
Amazing grill pan! Worth every penny. No other pan compares to its quality and durability.