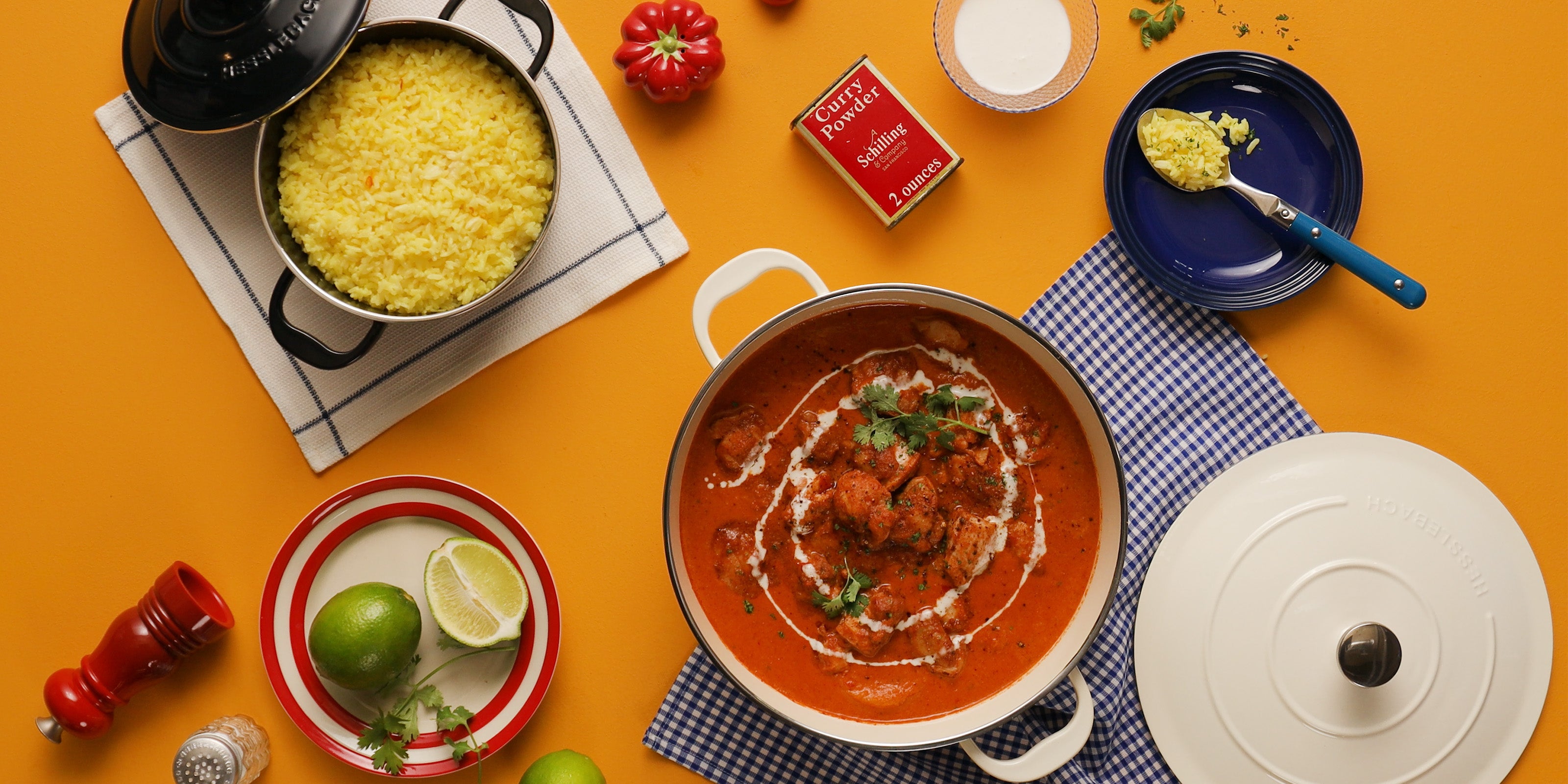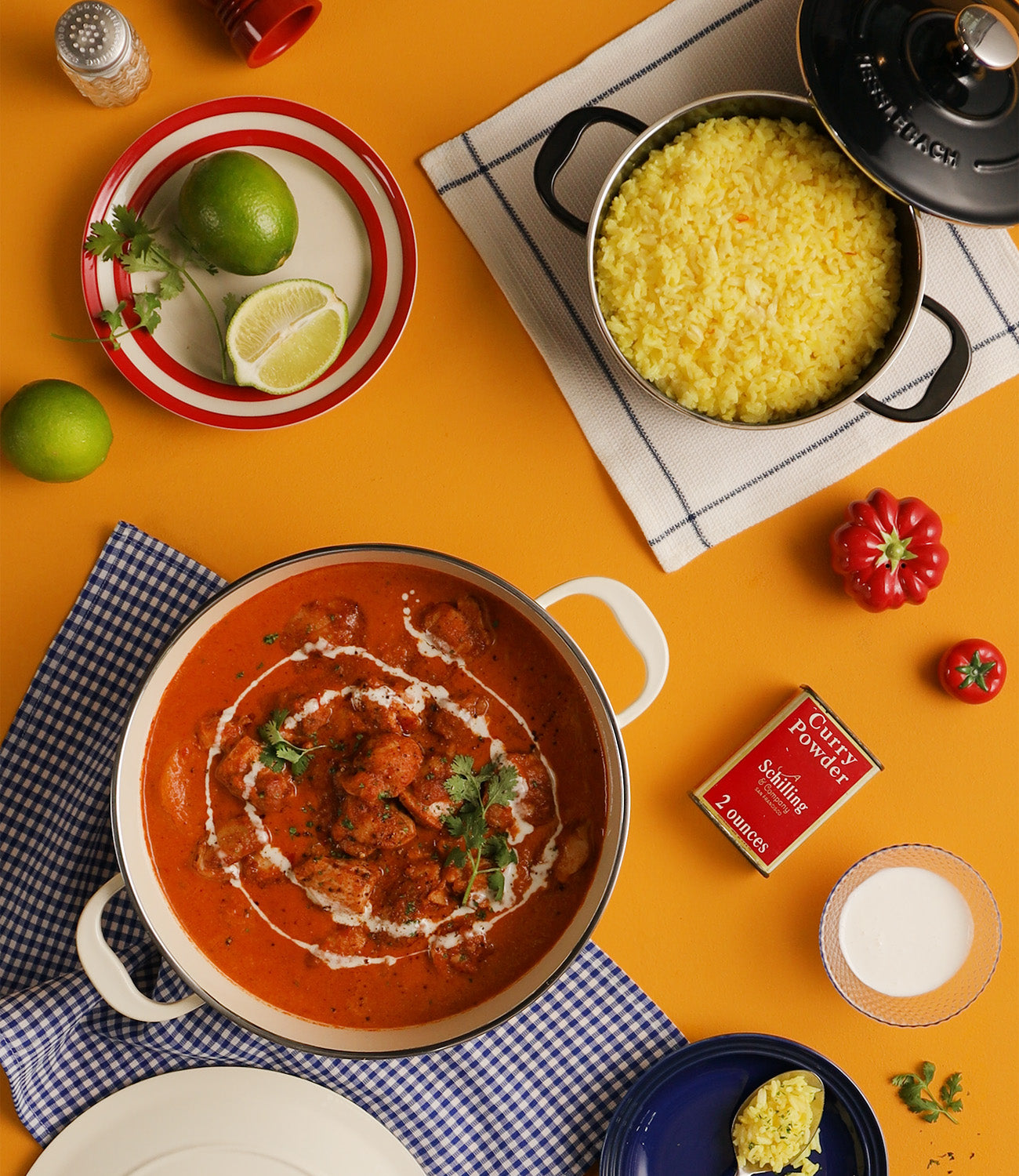 Recipes
Butter Chicken (Curry)
Recipes
Butter Chicken (Curry)
Hesslebach's Contribution:
The Dutch oven's heavy base allows for a gentle simmer that coaxes out the flavors of tomatoes, spices, and cream, melding them into a sauce of unparalleled richness. The tight-fitting lid seals in moisture, ensuring the chicken stays succulent as it bathes in the sauce, absorbing the aromatic essences to become exceptionally tender. The result is a Butter Chicken that's a symphony of flavors, with a sauce so perfect, it demands to be mopped up with a piece of warm naan.
Ingredients
2 lbs chicken, cut into bite-sized pieces
1 cup plain yogurt
3 tablespoons ginger-garlic paste
2 teaspoons garam masala
1 teaspoon turmeric
1 teaspoon cayenne pepper
2 tablespoons butter
1 large onion, chopped
1 can (14 oz) tomato sauce
1 cup heavy cream
2 tablespoons fresh cilantro, chopped
For Serving
RECIPE NOTES
Cooking Chicken: Cook the marinated chicken partially as it will simmer in the sauce later.
Creaminess: Add heavy cream towards the end of cooking for a creamy texture. Adjust amount to preference.
Final thoughts: Key to a great Butter Curry Chicken lies in the balance of spices, butter, cream, and depth of tomato-based sauce.
INSTRUCTIONS
1. Marinating the Chicken:
Combine the yogurt, ginger-garlic paste, garam masala, turmeric, and cayenne pepper in a bowl.
Add the chicken pieces, ensuring they are well coated, and allow them to marinate for a minimum of 2 hours.
2. Cooking the Chicken:
In a large pan, melt the butter, add the chopped onions, and sauté until golden and aromatic.
Add the marinated chicken to the pan, browning lightly on all sides.
3. Creating the Curry:
Pour the tomato sauce into the pan, mixing well to ensure the chicken is lavishly coated.
Allow the mixture to simmer gently, absorbing the vibrant flavors and spices.
4. Finalizing the Dish:
Pour in the heavy cream, stirring gently to introduce the creamy richness to the simmering curry.
Allow the curry to simmer on a low heat, letting the flavors meld together beautifully.
5. Garnishing and Serving:
Garnish the butter chicken with a sprinkle of fresh cilantro.
Serve the warm, velvety butter chicken alongside fluffy Basmati rice and soft, pillowy Naan bread.
You will also love these recipes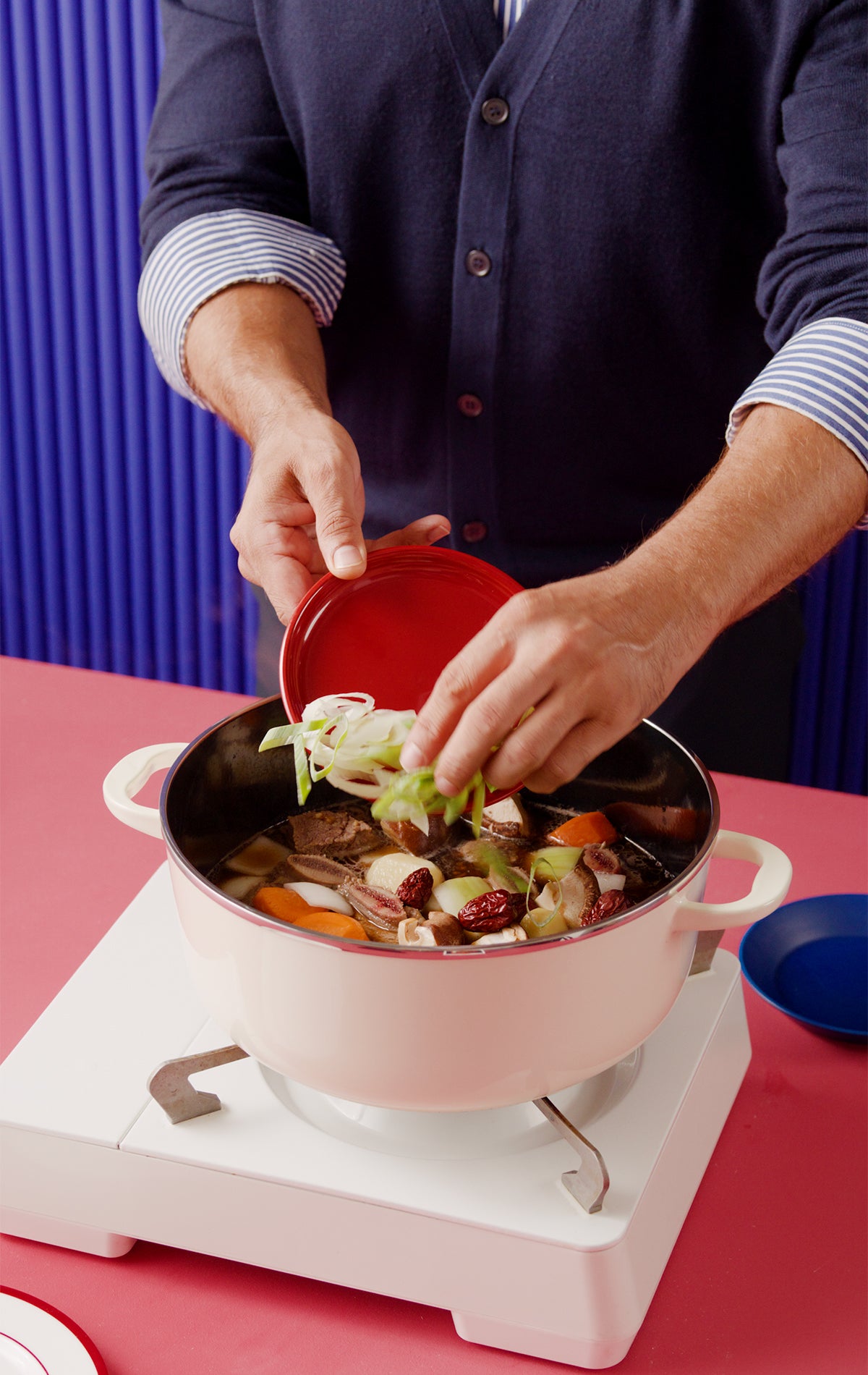 Korean Braised Beef - Galbijjim
Bite onto the meticulously marinated and grilled rib. Perfectly braised for rich, extraordinary tastes by Hesslebach Dutch Oven.